OSAKIS SILO REPAIR, INC.
IN OSAKIS
WE NOW SELL, INSTALL AND SERVICE ZABEL EQUIPMENT
• Belt Conveyors • Belt Feeders • Hydraulic Manure Pumps
OSAKIS SILO REPAIR, INC. IN OSAKIS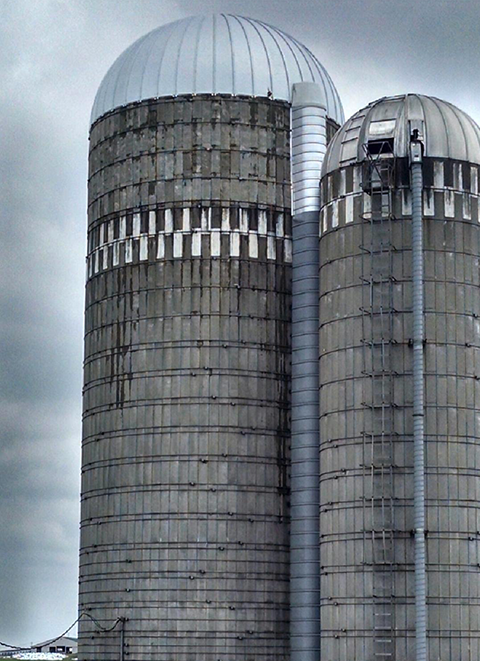 Osakis Silo was established in 1920 as a silo stave manufacturer, ready mix company.  It grew to 50 plus employees doing silo building, ready mix, cement block manufacturing, septic tanks, H&J bunk manufacturing, silo repair and equipment installs.

 The business has changed, we still build farm silos, fix silos & install unloaders & equipment but we also do many custom projects, like roofs on water towers, roofs on buildings & silo homes, make silos into deer stand platforms, silos for living space attached to houses, build decorative silos for small farm sites, install roofs & chutes to make old silos usable. We also resurface bunker walls, restoring them to new condition.  If you have a project no one else can handle give us a call.

   Over all these years being in business, Osakis Silo has been able to adapt to changing times and still supply great service and great products, all with a very personal relationship with all our customers and friends.