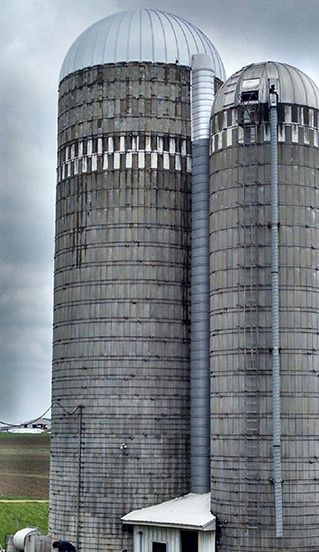 Silo Additions
Osakis Silo also can put new life in your old silo.  If your silo is just too small or you need just a little more storage, a silo addition can be the best opportunity to increase your feed storage.

We can install a new roof, new chute, pipe, gooseneck, ladder & cage for a new silo appearance.

The two biggest compliments we get after replastering a silo is increased feed quality and the feed no longer sticks to the wall.

While we are there it is a perfect time to rebuild your current, or install a new or rebuilt unloader.

The advantages to additions are: no additional room needed for extra storage, no new equipment needed for feed handling, no new concrete for footings and no new unloaders for unloading your feed.