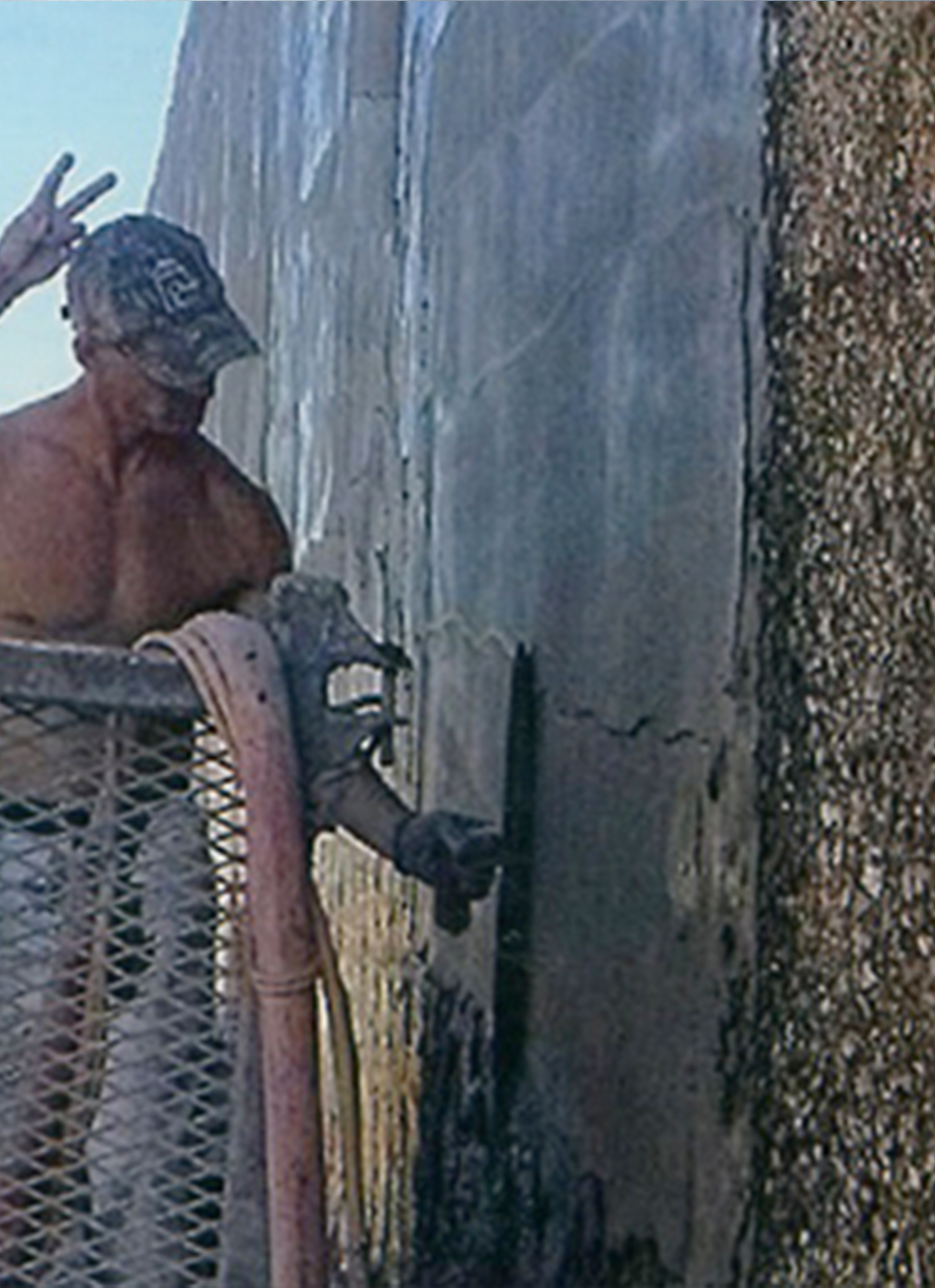 BUNKER RELINING
Bunker relining is a very specialized procedure that Osakis Silo developed, perfected and now specializes in.  It's a combination of surface preparation, process, special additives in the cement mix and special chemicals applied to the cement after application.

If any step is missed or skipped, the plaster will fall & crack off.

This process adds new life to your old bunker wall, makes it sealed again, covers up exposed rebar & mesh, and gives your old bunker wall a new smooth finish so feed doesn't stick allowing for many years of continued service.

We fill all holes, cracks and voids with plaster up to 1" thick, which also keeps unwanted pests out!